Carrownalurgan Ringfort - Ceathrú na Lorgan – Quarter of the Low Long Hill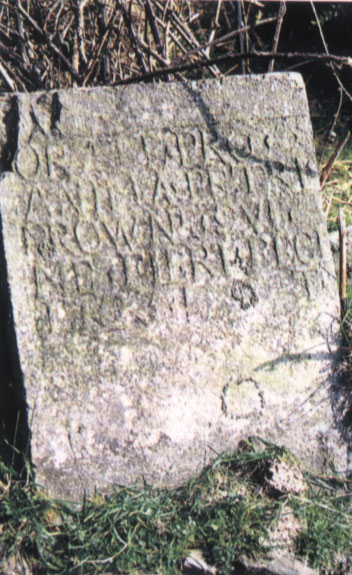 Carrownalurgan Ringfort is an excellent example of an early Christian settlement (500 to 1000 AD). Ringforts – usually circular in shape and on high ground, as seen here – were the enclosed farmsteads of their day. The domestic house of the occupiers took up a small area of the fort interior with the majority of the area left for sheltering animals. The most notable feature of the fort is a dressed limestone slab with a Latin inscription, reading: "Orate Pro Anima Petri Browne Qui Me Fieri Fecit AD 1723." (In English) "Pray for the soul of Peter Browne for whom this was erected in AD 1723." Peter Browne is thought to be one of the Brownes of Westport House. The story goes that this man's son converted to Protestantism, and proceeded to kick his father off his estate.

Lios Cheathrú na Lorgan
Is sampla den scoth é Lios Cheathrú na Lorgan de lonnaíocht Luath-Chríostaí (500 – 1000 AD). Bhíodh clóis feirme istigh sna Liosanna – a mbíodh cruth chiorclach de ghnáth orthu agus iad suite ar thalamh ard, mar a fheictear anseo. Ní thógadh teach cónaithe na n-áititheoirí mórán spáis agus bhí an chuid is mó den taobh istigh den Lios á úsáid chun foscadh a thabhairt d'ainmhithe. Is í an ghné is suntasaí den lios ná leacht cóirithe aolchloiche leis an scríbhinn laidine air, a deir: "Orate Pro Anima Petri Browne Qui Me Fieri Fecit AD 1723." "Guigh d'anam Peter Browne ar tógadh seo dó in AD 1723." Ceaptar gur dhuine de Bhrúnaigh Theach Chathair na Mart é Peter Browne. Is é an scéal atá ann gur athraigh mac an fhir seo a chreideamh, agus gur chaith sé a athair amach as an eastát.